10 tips on how to Rap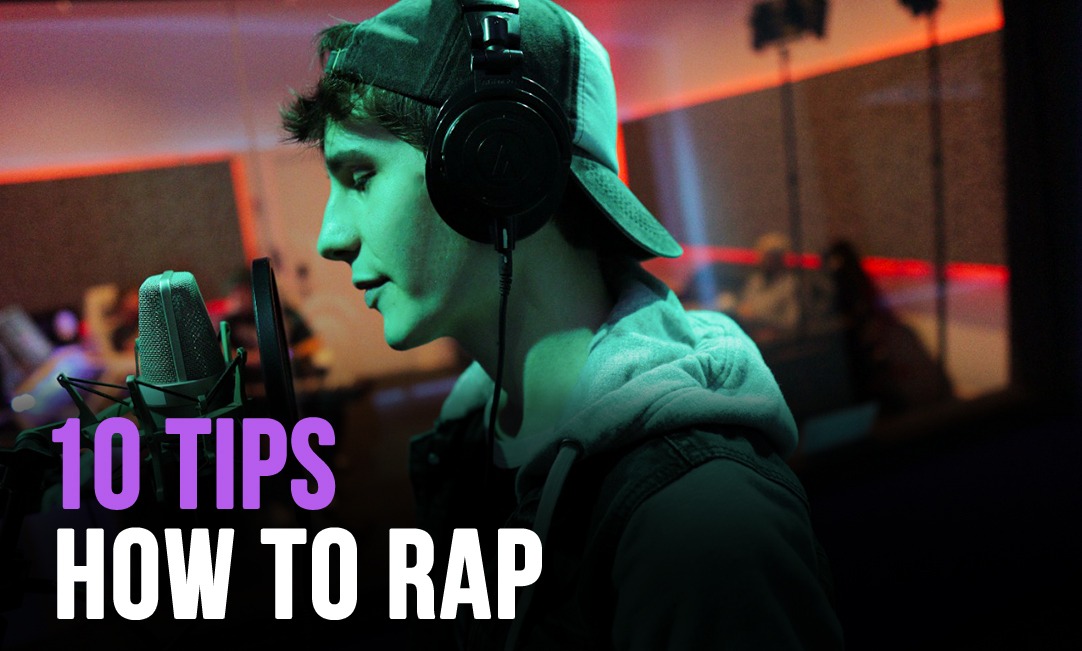 Rapping is an art and no one becomes an overnight pro in this field. It requires dedication, consistency, and hard work. From your taste in music to the artists you've grown up listening to, all of these matter if someone wishes to build a career in this unique style of hip hop, pop, & R'n'B music. Honing up your skills and most importantly being a good songwriter is one of the major necessities to dictate your future as a professional rapper.
Below you'll find some tips that can help you rap better: -
1. Rap lyrics writing : You can always look for inspiration from famous artists. Going through their books and music can definitely guide you, though the songs you produce have to be completely your creation.
2. Listening to the legendary artists : Rappers who transformed the whole hip hop game have always been termed "iconic" and listening to them may click some innovative ideas and tunes in your mind.
3. Rhyme and rhyming schemes : Rapping involves flow, wordplay, rhyming, and rhythm. Without rhyming especially, your song can turn out to be dull and easy to forget. There are words in the rap vocabulary which can be split to sound like a rhyme and words can also be used to sound like a single word!
4. Practicing regularly : Now perfection is what you must aim for and this can never be achieved without practice. As the saying goes "practice makes a man perfect", one needs to work hard to hone up their skills.
5. Song structure : Remembering the song details and structure is vital for any rapper to know their songs truly. It can help you understand the chorus and your lines in a better way and can make you more aware of the music you produce.
6. Listening to yourself : Make sure when you record yourself in a professional recording studio , listen to yourself before finalizing the release of any song. This will help you understand your rapping style better and can also help you in spotting your flaws.
7. Rap as you write : While writing your lyrics, try to rap the words aloud. This could prevent you from the end-moment practice and can make you sound thorough and professional during the time of live events.
8. Learning from your mistakes: We all make mistakes irrespective of the field we work in. Similarly, when you rap, try to learn as much as you can from your previous experiences. It's always better to acknowledge our flaws and work on them instead of ignoring them.
9.Count the bars and note the tones: Noting the tones and counting the bars is essential to know your song better. These bars could be around 15 at the beginning of a song.
10. Aiming for perfection: Now this could be too much to ask for especially if you're a newbie in the rapping business. But working towards success and aiming for perfection will take you very far as a rapper.
Conclusion:
As we conclude these tips always remember nothing beats sincerity and honesty when it comes to music production or any field for that matter. To kick off your career in music production do check out our website. MIX Recording Studio promotes an artist friendly environment and the sound engineers here, help you diversify your vision in music!