7 Reasons why you need an In-Studio Photoshoot/ Add-On Photo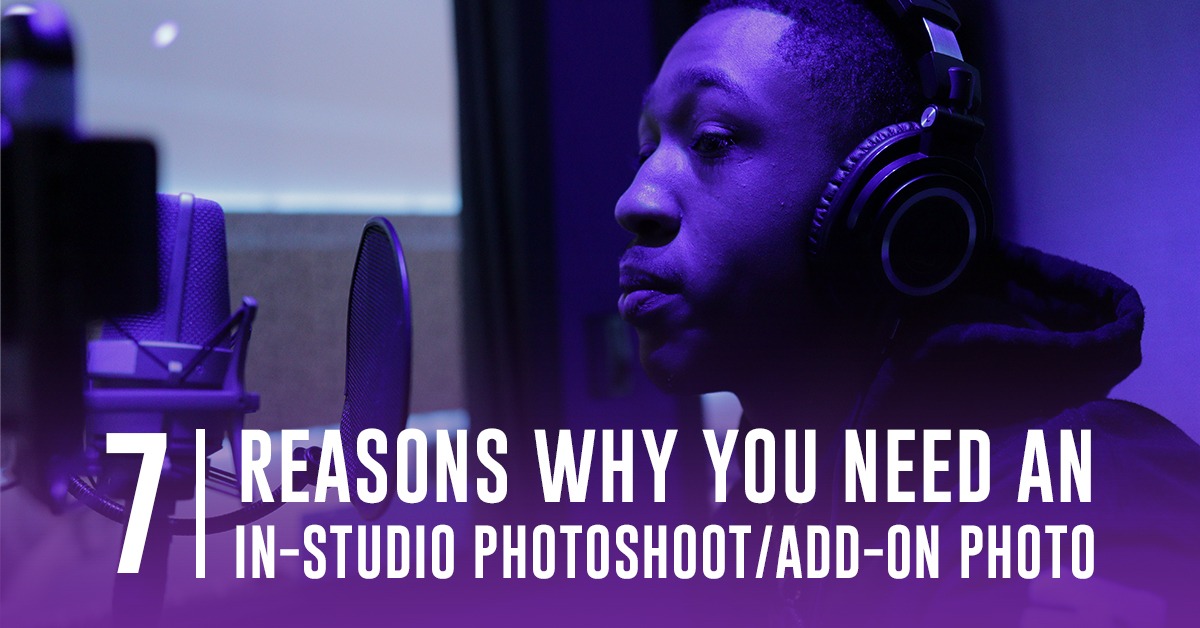 Visual communication is an instinctive way of communicating with one another. Music is a movable art. It has distinct rhythm patterns that match the mood the artist is trying to convey. But today's digital world depicts the importance of high-quality promotional pictures in music as good as creativity. Therefore a good, professionally clicked photograph is a must. Here are 7 good reasons why you need "In-Studio Photoshoot/Add-On Photo in a professional recording studio-
It shows consumers and industry people that you are a professional and not an amateur.
High quality promo pictures also show that you put in the time to take your image seriously and that you are worth other people investing their time in listening to your music or coming to see you perform.
Photographs are the first things that bookers, promoters and audiences come across before pressing the play button.
It also helps in boosting your Social media reach and help you stand out online. Recording studios in Los Angeles can help you build your brand with the help of an in-studio photoshoot.
A good photoshoot establishes your image as a Pro. Few, like MIX Recording Studio design your with such a professional way that it makes you look like a pro musician.
Recording studio helps build your image by promoting your style, and individuality.
A good related image through in-studio photoshoot helps you form a connection with your audience and fans.
Conclusion
If you choose the best
recording studio Los Angeles
, which has got all modern capturing devices with professional editing facilities, an In-studio photoshoot will help you with your chances in getting the necessary publicity. A studio like
MIX Recording Studio L.A
., will work tirelessly to capture your moods, expressions as you perform and meticulously on editing your photographs and shoots, till they get a perfect picture.