Benefits of recording studio over recording label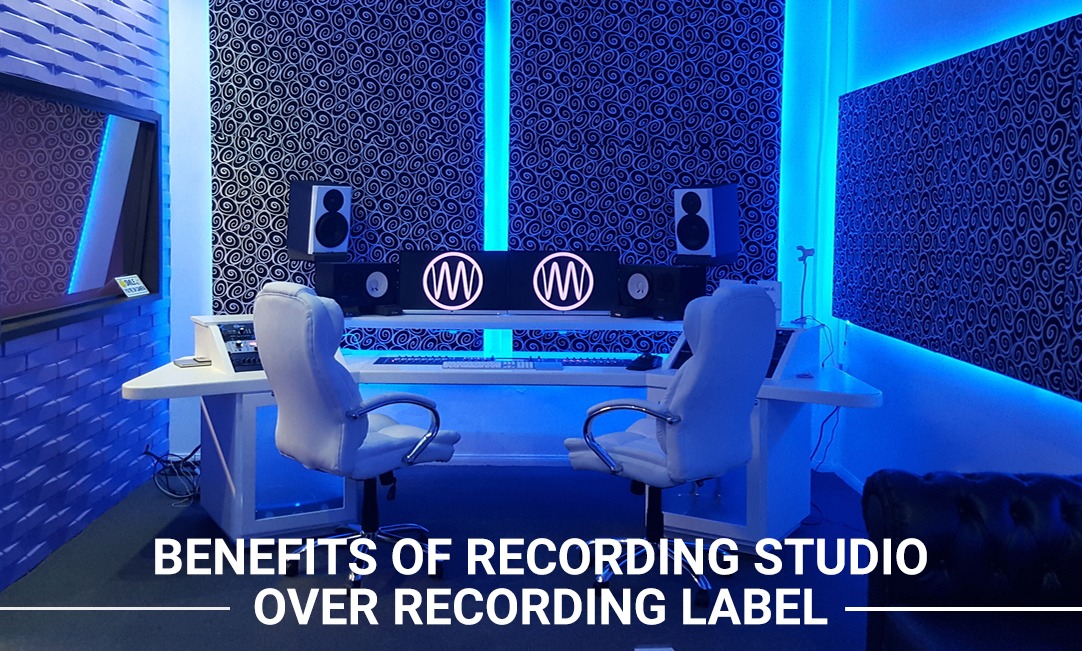 There was a time when a record label and its recording studio were inextricably linked. Some of the most beloved music has come from studios that were solely owned and controlled by record labels.
Many of these label-run facilities have disappeared or been altered, serving as nostalgic reminders of a bygone era in the music industry.
What is a Recording Label?
To make this comparison more clear, we must first define the record label term. Record labels are companies that market music records and videos, including new artist recruitment, produce, manufacture, market, and sell the music of artists who are signed to them, and, of course, follow up on their copyrights.
Artists generally prefer to sign-up with record labels because they help them expand their fan base, by creating propaganda for their works, and market their albums or single songs. In some cases, the terms and conditions of the contract between record labels and artists can give the record label the authority to control the type of music they record (music sound and lyrics!), And, the financial arrangements between artists and their record labels are often mutually beneficial.
What is a recording studio?
A recording studio is just a location where you can record, mix, master, and edit your music. You don't have to sign any contracts with the owner, and they also don't have any distribution networks through which they can market your music, thus the recording studio is often a single unit, whereas the recording label has numerous recording studios in -house.
Six Advantages of recording studio over recording labels
1. Independence
Independent musicians have total influence over their music's direction. They also have complete control over distribution, marketing, artwork, messaging, deadlines, and other aspects of the business. Furthermore, an independent artist has complete autonomy over their creative vision.
2.No profit share
Independent musicians keep all of the money they make through music sales, streaming, licensing deals, merchandising, and other forms of revenue.
3. Ownership of your music:
The master rights to an artist's music are owned by the artist. They can also negotiate music licenses and publishing arrangements on their own. They also don't have to worry about complicated contracts, expensive attorneys, or relinquishing their music rights.
4. Music services of your choice can be used
For independent musicians, the internet era has brought a plethora of music services and resources. Musicians can use services such as music distribution, marketing, streaming, and product development. Musicians may also easily reach new fans thanks to the internet. They may now distribute their music without a recording agreement to digital music shops, music platforms, and streaming services.
5. No or Limited creative control
When you sign with a record company, you hand over control of your song to them. Without your permission, the label can make deals and choices about your music. They also have complete control over distribution, marketing, artwork, messaging, and many other aspects of the business. However, the contract conditions determine how much control you have over your music and brand.
6. Transfer of copyright
When you sign a deal with a record company, the master rights to your song become the property of the label. Without your permission, they can negotiate music license and publishing arrangements. As a result, they will be able to keep a larger portion of the revenues created by these transactions.
Conclusion
Is it better to go it alone or sign with a record label? It completely depends upon your view of the business.
Artists that wish to preserve the master rights, keep 100% of the revenues, have total creative freedom, and are knowledgeable about the music business may consider becoming independent.
Artists that desire greater creative flexibility, don't mind making less money and want more visibility might consider joining with a record label.
Keep in mind that you are solely accountable for your achievement. There is a wealth of material available to assist you in your endeavors. Take the time to figure out what works best for you and your music. We at MIX Recording Studio are happy to help you at any stage. Best of luck!