Essential Studio Gear: Must-Haves for Artists and Engineers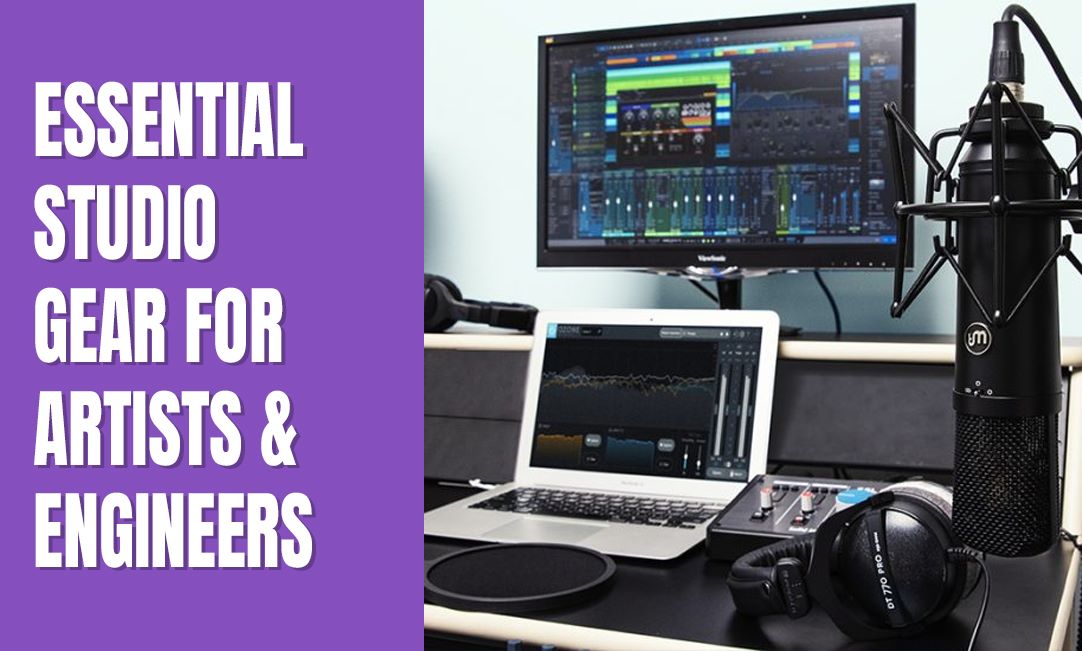 17-July-2023
Are you planning to start your career as a music artist or an audio engineer?
You will require a few essential studio gear. Though top music producer shaves several and the most advanced studio gear, you may not have all the gear but a few. This blog has compiled a list of professional recording equipment for music artists and engineers. As a beginner, you must start collecting these essential studio gear for music creation.
An Audio Interface
Let us begin the list with an audio interface. It is one of the most essential professional recording equipment that each artist and engineer must possess. It captures all the vocal and instrument sounds and transforms them into digital data for your DAW during recording. The sound then returns to your headphones or monitors via the interface. Even though some interfaces can send this data directly to the outputs, it takes some time (milliseconds) for all of this to happen.
Example: You can appreciate the Focusrite 2i2for its low noise, depth and moderate price. This third-generation audio interface is built to deliver top-shelf sound in a compact and user-friendly format. It can be used by music artists, songwriters, guitarists, podcasters, and anyone who wants to record sound. It allows you to capture sound without any learning curve.

Buy Now- https://amzn.to/3JFkWca
Recording Microphone
A microphone converts sound waves into electrical signals for recording. A staggering number of microphones are available on the market, including old ones and the latest new models. Although each has advantages, it is wise to spend a little money on one of the most crucial studio gears and own one.
Example: In addition to being a great choice as a room mic, Blue Baby Bottle is a transparent, wide-diaphragm condenser microphone that is great for overheads, acoustic instruments, amp cabinets, and other applications. Wind and string instruments benefit from the natural high end, and drums can be recorded with great success thanks to the quick transient response.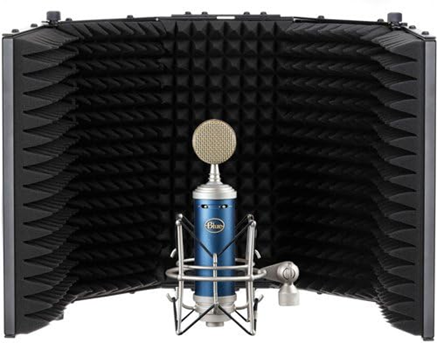 Buy Now- https://amzn.to/3NTZ932
Studio Monitors
Speakers called "monitors" are used in audio engineering and music production to accurately relay the sound of the music being produced. This professional recording equipment enables the producer or engineer to hear the music exactly as it is intended to be heard in order to hear any technical flaws. Studio monitors enable you to clearly hear what is there, as opposed to typical stereo speakers that enhance the music.
Example: With only the proper cables needed, Yamaha Hs5 replicates the flat response of the NS-10 studio monitors by Yamaha, which have been discontinued. This is the perfect monitor if you want to hear exactly what you're producing without going over budget.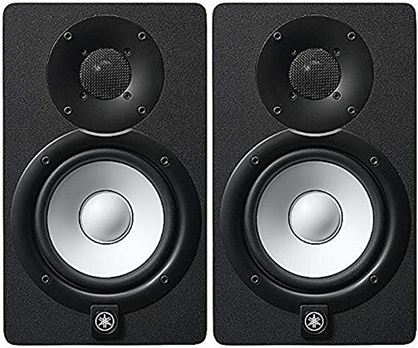 Buy Now- https://amzn.to/4464KsJ
Monitor Pads
To obtain the most accurate sound from your monitors, you must try to manage the room's acoustics in every possible way. One way of managing this is through the placement of your monitors. The vibrations from the monitors may cause a low rumble on a hard surface. These vibrations are absorbed by monitor pads.
Example: Auralex MoPad Isolation Padis a low-cost method of reducing bass reflections brought on by monitor vibrations. This professional recording equipment offers a range of listening angles and is built to support nearly any size monitor up to 100 pounds.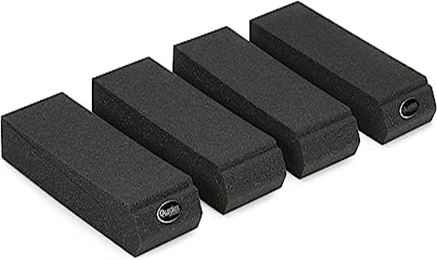 Buy Now- https://amzn.to/43WiqGJ
Audio Cables
Every component of your recording system must be of a certain caliber to record with unmistakable clarity. The cable that is being used is frequently the weak link. We can assure you that not all cables are created equal.
Example: Cables Mogami is inexpensive but guarantees clear tones when recording. We advise purchasing two XLR and two instrument cables so you can be ready for any circumstance. You'll want some flexibility in your cables. One short (6–10 feet) and one long (15–25 feet) of each should be sufficient.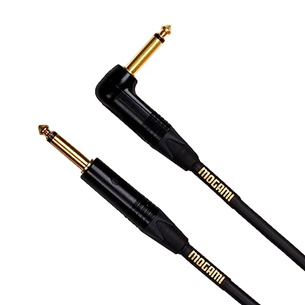 Buy Now- https://amzn.to/3NWWZQ5
Headphones
This professional recording equipment will localize the sound, injecting it directly into your ears, as opposed to monitors, which disperse sound throughout the room and interact with its objects. Noise-cancelling headphones eliminate all background noise so you can focus solely on what you're producing. This setting is perfect for identifying pitch problems and other bugs.
Examples: MDR-7506 headphones are widely used in recording studios, are reasonably priced and have all the features you could possibly need for private listening. They provide "wide dynamic range, increased sensitivity, and high sound levels" for the best mixing and mastering. They have a strong bass range and very clear highs thanks to their semi-open design.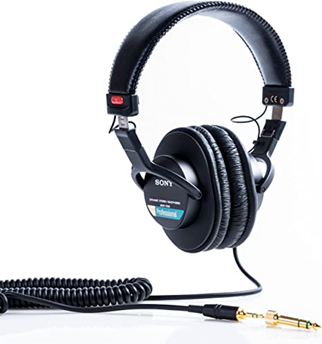 Buy Now- https://amzn.to/3CPBlXX
Mic Stand
Microphone stand is an essential part of professional recording equipment, whether it be in your childhood home's basement or a multi-million-dollar facility. These give you the flexibility to hold mics in place from a variety of positions for a variety of sounds.
Example: In most environments, the tripod design provides exceptional stability. On Stage Tripod Stand can be adjusted to different heights, ranging from 32 inches to almost 62 inches, and can support mic clips, booms, and other accessories. The stands can be folded flat for simple storage when not in use.

Buy Now- https://amzn.to/3NxPGx9
Conclusion
Thus, now you have a list of professional recording equipment with which you can create professional quality music. Whether you are an aspiring music artist or a seasoned one, you must own these gears.
MIX Recording Studio, a professional recording studio in LA, assists aspiring and seasoned music artists in creating profession-quality music. At our studio, we have the latest and most advanced professional recording equipment, which are used in processes, such as audio recording and mixing and mastering.