Getting your music on spotify and itunes for free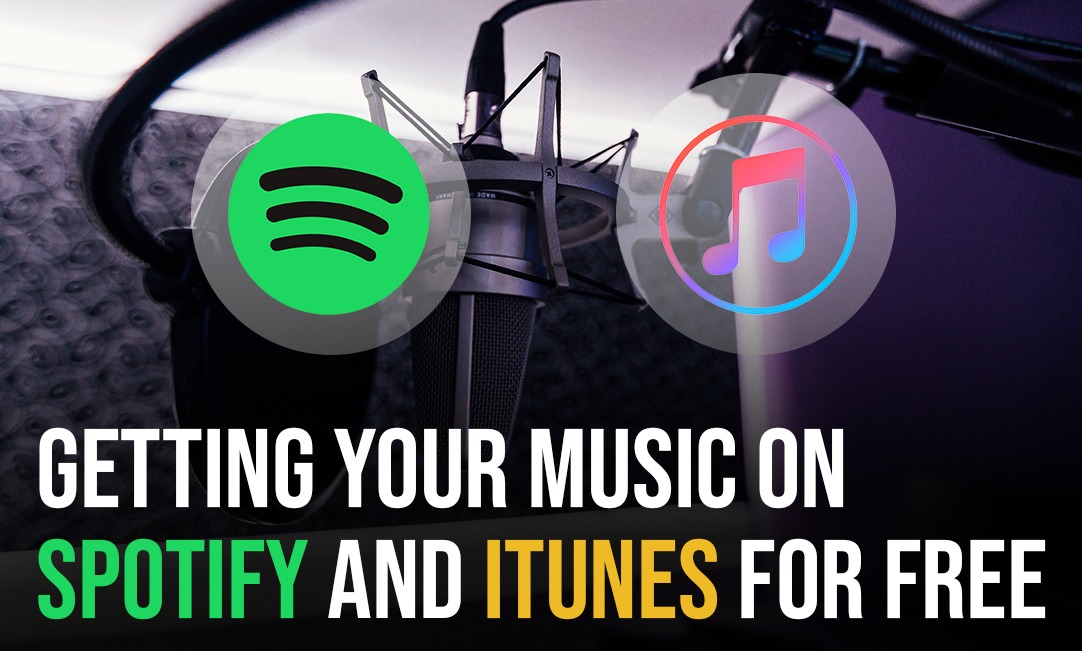 Are you a new artist who would like to get your songs on bigger music stores and streaming services online? Yes, you can do this easily by using a music distributor that can upload your songs in one go. Several music distributors could help you in the initial stages of your music career by offering you inexpensive platforms to stream your songs online. MIX Recording Studio, a professional recording studio, helps you at each step of music creation and production. It also educates you on how to get your songs on Spotify, Amazon, and iTunes either for free or at a minimal cost. In this blog let's learn about how to distribute your songs for free or at very affordable rates.
The best music distribution platforms
1. RouteNote
For beginners, it's the right place for you. It offers free music distribution and is highly user-friendly. You can start uploading with only a few clicks. Though the distribution may not be very spectacular distributes the music to most online stores and platforms including Spotify, iTunes, and other global services.
If you are a beginner and with a tight budget, you can choose RouteNote, which uploads and distributes your songs completely free. But once your music begins to make a profit for you, you have to pay a 15% commission fee. It might sound to you a little high and may not want to pay such a high commission, in such a condition, you can pay an upfront fee and keep the whole earnings with yourself.
However, until you have a large following do not go for premium distribution. And if you have several releases and a large number of followings, you can opt for distribution with flat monthly fees.
2. Amuse
Amuse has an interesting business model that makes it different fr om others. This platform starts to distribute your music on Spotify or iTunes for free. Moreover, you do not have to pay any fees when you start earning from it.
So how does Amuse work? It is, in fact, a label company wh ere once you upload your music the company will start tracking you. It starts counting your streams using a computer. But once the streaming reaches a certain number, Amuse scouts you and if they find you interesting, they may offer you something. If you sign the deal, you count on various kinds of promotion, list pitching, and financing of future projects. However, you have to count on a 50-50 split with the company. If this sounds too high, remember that the company signed partnerships with several major labels and these big names in music companies started investing in Amuse.
3. Stem
Stem, like many other services, does not charge any upfront fee and what makes it still better is the low commission of just 5%. This platform is unique as it benefits the songwriters and other parties such as producers, performers, etc involved in the song-making process.
The process begins by signing up for the platform and then deciding on who gets what. Once, the streaming starts earning money, everyone starts getting the percentage according to what has been decided.
4. Soundrop
Soundrop is a bit different from the companies that are listed above. It specializes in licensing cover songs. Today many artists start their careers by covering popular songs. However, these are little complicated tasks as sometimes the original artist may demand to take the song down or at the other time, they may demand a share of the money made from the cover song.
Here, Soundrop comes to your rescue. By paying just 10 dollars per song, you can cover whatever you like. Moreover, it allows you to distribute your music. Uploading the songs is free, but later, you will have to pay 15% of everything you earn as a fee.
Conclusion
Getting yourself attached to a music distributor company helps you a lot in your initial music career. They provide you with great platforms to upload your music on various music sites such as Spotify and iTunes for free. These offer you the easiest and cheapest way to upload your music. MIX Recording Studio, with its vast experience in the music industry, suggests you opt for a music distributing company and spend your precious time creating some more wonderful music. We are there for you to help with the recording and production of your music. We also offer online mixing and mastering services for our distant clients. For any assistance, do contact us.