How Does Music Licensing Work?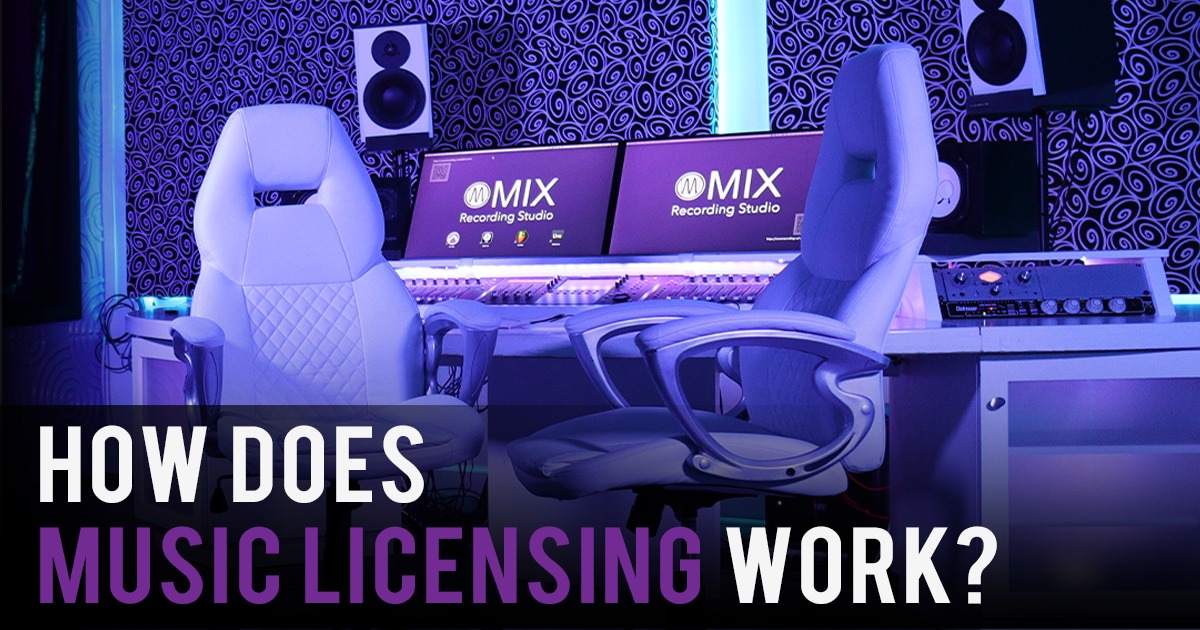 Music licensing is one of the most important cash streams for artists. A music license occurs when a copyright holder (you, the artist) grants the right to use his or her work publicly in exchange for payment in the form of a fixed fee and/or royalties based on an agreed-upon contract. However, even after licensing your music, you retain ownership of your original music's intellectual property. These licenses may have a temporal limit, such as a few months around the holidays, whilst others may be granted forever or purchased entirely fr om the copyright owner.
Music licensing may be a perplexing and scary process, and most musicians do not achieve success in this area of ​​the music industry without some direction. Don't worry! We are here to help you with it. In this article, we will learn about music licensing and how it works.
Types of music licenses
1. Sync License: Sync or synchronization licenses are designed for usage with visual media such as TV shows, films, commercials, news segments, video games, and other similar applications. A license cost can be calculated based on how the song will be used, wh ere it will be performed, expected publicity, experience, and any other royalty rate. This license is also commonly used by musicians who want to create a music video for a cover song of another artist's work.
2. Mechanical License: Used to reproduce music in physical form, most commonly on CDs or soundtracks. Usually only applicable to the song itself, not any visuals related to it. If you release covers of songs that aren't in the public domain, this is extremely typical.
3. Public Performance License: This license is extremely broad and includes radio, websites, businesses, restaurants, music venues, nightclubs, and other public locations. Unless you are using a song for commercial purposes, you normally do not need to obtain this license.
4. Master Recording License: A master recording license, also known as a master usage license or master license, allows the recipient to utilize the complete or any portion of the original sound recording for any purpose. This is popular in compilation albums such as "Top 20s."
5. Print License: Typically used to reprint sheet music or for karaoke, merchandise, marketing materials, and other purposes.
6. Blanket License: This license allows users to access a portion or the entire library of songs for a set annual charge, which is useful for places that only need background music, such as a shopping center or a cafe. It takes less time to assemble all of the requested music rather than to create a license for each and every track.
How do you know if you own the rights?
If a record label is paid for the song's recording and publication, they may OWN the music in its entirety for the life of your contract with them. So, if you're signing with a record label for the first time, make sure to thoroughly read the deal to establish how much control you have over the rights to your songs. Otherwise, if you built everything out of your own money, the rights are yours! That implies you'll get more change when it comes to royalties.
How is stock music different?
Stock music is sold for a one-time flat licensing fee split between the stock music service and the rights holder of the song—with no additional royalties on the back end. This is in contrast to playing songs on the radio or in a cafe, which requires special permission and pays out royalties for each usage.
How much is the music licensing fees?
The best thing about the music licensing industry is that practically every situation may be covered by existing or new music licencing agreements.
With sync chances, the more content you have, the more royalties you can make as a side business.
Payments may be determined based on anticipated exposure, the project budget, or a set rate.
What Kinds of Music May I Play Without a Permit?
If you use a work of art for your own marketing or your business, you must pay for it. The same is true of the music you play inside your business. Even royalty-free stock music has a cost, which is typically as little as $1. In exchange for the work you love, it is your duty to give artists their due.
And if you're a musician and someone use to utilizing your music without paying you, decline! Get an agreement in place for a music license that is suitable for the location and its requirements—and earn some money.
How can Music Rights Organizations help with music licenses?
As a new artist, you may find the whole procedure for music licensing may be confusing and overwhelming. It is here music rights organizations come to your help.
You register your songs with them, and when others stream your music publicly, they handle licencing and collect fees and royalties on your behalf. You just need to create good-quality content and grow your fanbase. Some of the well-known music rights organizations are – BMI, SoundExchange, ASCAP, SESAC, PRO Music Rights, Global Music Rights, and others.
Conclusion
MIX Recording Studio, a professional recording studio, helps new and seasoned artists in their music production by providing them with several services such as rental studio, recording, mixing, and mastering services, and also with professional photography and videography.
If you require any of these services, connect with us.