How online mixing and mastering work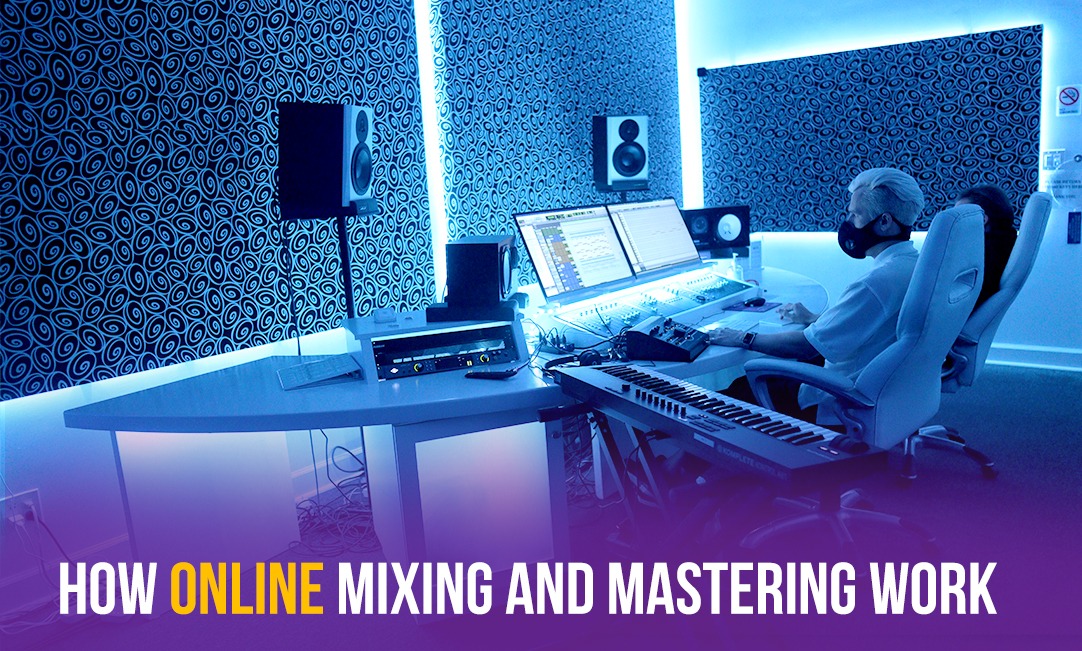 You are a terrific musician with perfect song and production skills but still, the quality of your composition does not match the professionals. Where are you lagging? The answer is simple, you are not giving a professional touch to your best composition that's too crucial to madden the public and you to become a star.
MIX Recording Studio is there at your rescue. It's a one-of-its-kind recording studio where all your professional recording needs are taken care of. And if you come from distant places, our online mixing and mastering service takes away most of your stress and pain.
What is mixing and mastering in music?
Mixing and mastering are two different processes that are done to make your music shine in the music world.
Mixing is the first step of post-production where an audio engineer syncs and adjusts separate tracks to give it a better auditory effect. It is a multitrack recording procedure where each element of a song is wisely mixed to create a perfect song.
On the other hand, mastering is the last step of audio production done by mastering engineers. It is done to correct and enhance sonic elements, create consistency across the album and prepare it for distribution.
These processes require professional engineers who could help to make your composition from good to great. MIX Recording Studio is a one-stop spot that offers you all the mixing and mastering processes to make your life easier.
We at MIX Recording Studio, offer online services where mixing and mastering a song are accomplished by grammy-nominated engineers.
How online mixing and mastering of a song is done?
At MIX Recording Studio, you can contact us from anywhere on this earth to get our seamless service online to make your composition work wonders below are the steps you need to follow to avail of our online mixing and mastering services.
● Compose your music
The first step to follow is to compose your music. This can be done from anywhere. You can compose your music and record it either from your home studio or from some professional studio. No matter what you use or who records you, when the piece of work comes to us, we at MIX Recording Studio, recreate and redefine it as a masterpiece.
● Upload and send it to our server
After you have completed your recording, make sure all your tracks and pro tools sessions are available. You can then upload your MP3, AIFF, or WAV file on our site or mail us.
● We mix, master, and return to you
At MIX Recording Studio, our expert, talented audio engineers perfect your composition. Utilizing proven formulas we make your music crisper, louder, and livelier than your original track. We do all the needful: polish it; add elements and effects to improve the sonic quality through our online mode; make it radio-ready. We then return to you, your mixed and mastered track.
● Get the polished product
Now you have your good composition transformed into a masterpiece. Download the product and compare it with your original one. We assure you of 100% satisfaction. We offer top-notch service. Try it and acknowledge the truth.
Conclusion
Online mixing and mastering services are proving a boon for budding musicians who want to keep their budgets low while entering the music world. Through the online services, such musicians from remote villages and towns to big cities can avail high-quality services in very little time and that too at an affordable price.
MIX Recording Studio is a well-equipped recording service provider. We have a team of advanced and elite engineers who do wonders with your music. We do our best to provide an exceptional experience to our clients.