How to release a single on social media in 2022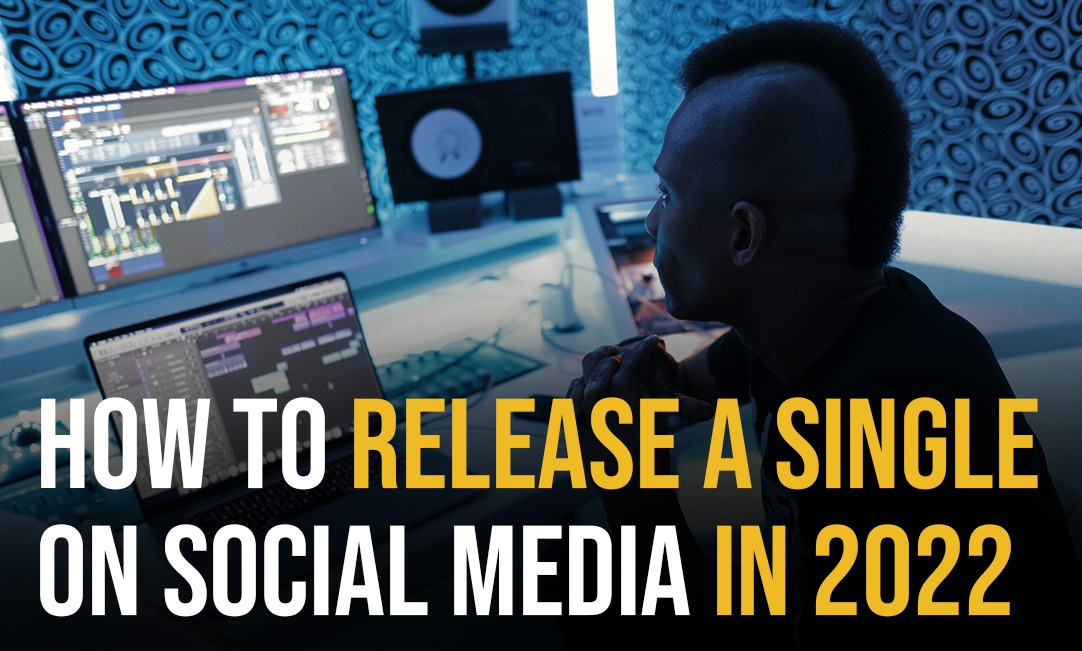 Are you heading to release new music and looking for ways to promote it? Before you have released your music, it is essential that you make a hype around it to make your exiting and potential fans wait for it eagerly. For promoting your upcoming music, you don't need to share it but you must build up anticipation and suspense. But how should you do it? Different social media platforms are open for you. Here, let's talk about the seven best strategies that you can use to promote your single music track on social media before it is released.
Interviews Most movie studios release interviews with actors about their forthcoming movies. Similarly, you can also create your interview and release it. Without the assistance of any journalist or blogger, you can come up with your own set of questions, sit in front of the webcam and answer them. While editing the video, you can include the questions as text or title screens and show a cut of you answering the questions.
1. Trailers
Like interviews, you can also release the trailer for the new music. For this, you can assemble segments from your interview, photos, video clips from the studio recording, or video shoot. In addition, add a voice-over that explains what the song I about. However, do not forget to include the title of the song and a webpage that include all the information about the song. Release it on various social media platforms and excite your fan.
2. Snippets
Sharing small snippets of your work on social media is a great way to promote your music. For this, you can share your pictures, your band recording the song at the studio, some audio/video clips of you rehearsing the song or some motivational messages related to your song, and also snippets from the artwork that articulates the meaning behind the song.
3. About the song
You can create a lot of content about your new music such as why you wrote the song, who inspired it, what impact will it leave on the listeners, how it impacted you, what it means, and much more. Write blogs using these and use quotes from your blogs as social media posts. This series of content will surely help you to promote your music.
4. Photo & Video marketing
Visual communication is an instinctive way of communicating with one another. Music is a movable art. It has distinct rhythm patterns that match the mood the artist is trying to convey. But today's digital world depicts the importance of high-quality promotional pictures & videos in music as good as creativity. Therefore a good, professional photo videographer is a must.
Our MIX recording studio offers a range of photo and video services to meet all of your needs.
5. Share reviews

Reviews from different sources help to form an impression on people. You can share the song with fellow artists or in your songwriting group and have people say good things about the song. You can also get your song professionally reviewed by music listeners. Use this feedback to promote your song. If possible get a music review critic to share some positive aspects of your song and use it as a promotional tool.
6. Share the experience of music creation
Your fans love to know all about you and your works. So, whatever pertinent material you could lay your hand on, share with your fans to engage them. Content from behind the scene works wonders with your existing fans and also attract your potential fans. You can get content from studio sessions, screenshots, or conversations from your production team such as your mastering and mixing engineers. Besides, you can also talk about the actual production of your song, the instruments you used, or who worked with you to create different sound effects. Thus, you can get a lot from the process of music creation that you can utilize to promote your single music track on social media.
Conclusion
As an independent artist, you have several tasks to accomplish before releasing your music. Promoting it on social media creates awareness about the music and engages your audience even before the release of the music. The strategies discussed above will help you get the initial push. So, make the best use of these strategies. MIX Recording Studio, the professional recording studio assists you in different phases of music creation and music production. Our online mixing and mastering services facilitate distant artists to perfect their creations with the help of our experienced sound engineers. For any assistance in music creation and production, contact us.