Is it worth moving to LA for music?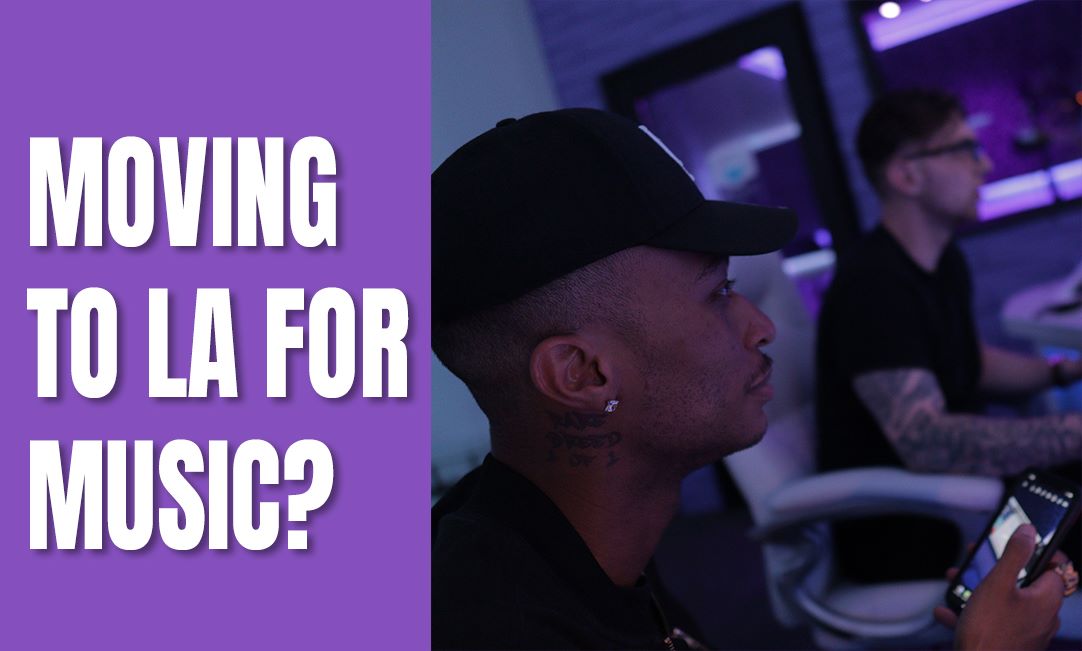 Date: 31-Mar-2023
It's no wonder, several aspiring music artists dream to relocate to Los Angeles to advance their careers in the music industry.It is the world's largest center for music and entertainment. The city has been the hub of the music industry fr om the height of Hollywood to the ascent of rock 'n' roll and beyond. Though some may find it difficult to relocate to the city, the city offers a fruitful ground for music artists. In this blog, let us analyze the factors that make relocating to LA a wise decision. Later in the blog, we will also discuss the challenges faced by aspiring music artists in LA so that you can finally consider whether moving to LA would be worthwhile.
Advantages of moving to LA for music
Gain the confidence to face new challenges
While it's great to make music wh ere you feel most at ease, this isn't always the best course of action. You may stop pushing yourself to go above and beyond, which is necessary for music artists if you have never lived anywhere else. Once you arrive in LA, you'll be exposed to music artists fr om different genres in addition to those in your field, which can only be a good thing because it will inspire you to work harder and perform better.
Anywhere in the nation, moving can be a daunting prospect. However, as you get comfortable and adapt to life in LA, you'll gain more confidence and the ability to overcome any obstacles that may arise. You only need to believe in your musical abilities, and wonderful things will occur!
Make Beneficial Connections
The best producers, publishers, writers, and engineers can be found right here in Los Angeles. LA is renowned for its enormous music scene, which is brimming with musical talent. Many experts are searching for the newest and greatest thing, so if you play your cards right and develop meaningful connections, this could be you! You must become an expert at effectively communicating with others if you want to build a successful music career in Los Angeles.
Every month, there are events in the industry happening all over Los Angeles. Attend all seminars, forums, and PRO events because you can never be too sure whom you might meet. Building a network and a contact list is beneficial because it will be useful when you begin your career.
Support fr om Other Artists
Try not to see the fact that LA is crowded with aspiring music artists like yourself as a bad thing. Although there will be rivalry, you're sure to meet some wonderful people. You can talk to people who share your interests and objectives whether you go to an open mic night or busk on the streets.
By connecting with other artists, you can build a strong support system and receive guidance fr om people who are in your shoes. Being in LA can be isolating if you're hundreds of miles fr om home, so making friends with other music artists can make you feel more at home and improve your social life.
Numerous Locations for Performance
As one might anticipate, Los Angeles is home to many renowned performance venues. There are always concerts worth attending in the city, whether they are at the Hollywood Bowl or The Wiltern. You'll be eager to take the stage once you watch some excellent performances and get inspired. There are many small, cozy venues, like The Mint, El Cid, and the Silver Lake Lounge, wh ere upcoming music artists can display their talents even if you aren't quite ready to grace the big arenas.
The ability to develop a fan base and spread the word about your music is one of the biggest advantages of having a ton of venues wh ere you can perform and showcase your music. Word of mouth is crucial for aspiring music artists. This means that when people attend your event, they're likely to tell their friends and family about it, which could result in an immediate increase in your audience!
Numerous Recording Studios
Along with performance venues, LA is home to a large number of studios and practice rooms wh ere you can hone your skills. For private music production, vocal recording, and mixing, for instance, MIX Recording Studio, the best recording studio in LA, is an ideal place wh ere you can record and produce your music. Here, you can be sure to be in good hands and have the best experience.
Any music artist will tell you that practice makes perfect, so if you want to be taken seriously, you must put in the time at the best recording studio in LA and rehearsal space. It is a fantastic place to network with other music artists and producers.
Opportunities for collaboration
Besides, Los Angeles offers a plethora of opportunities for collaboration. Live music venues, music festivals and events, recording studios, and more offer music artists a chance to meet people fr om the industry. At these events and places, you come in contact with people, such as other music artists, producers, sound engineers, and others with whom you can work and bring your artist's vision to life
These factors make LA one of the best places in the world wh ere aspiring music artists can look forward to establishing their name in the music industry.
Challenges aspiring artists face in Los Angeles
However, there are some drawbacks to living in Los Angeles. For an aspiring music artist, the following factors will be challenging.
High cost of living: Los Angeles is renowned for its high cost of living, which can be challenging for aspiring music artists who are just getting started. Rent, food, and transportation expenses can add up quickly, leaving you with little money to pursue your musical career.
Fierce competition: Los Angeles offers networking opportunities and access to industry professionals, but it also means that you'll be up against a lot of other music artists who are also trying to break through. It can be difficult to stand out in a crowded field and the competition can be fierce.
Transportation: LA is infamous for its traffic, which can make getting around the city challenging. Navigating the city's bus and train systems if you rely on public transportation can be time-consuming and frustrating.
Limited opportunities outside of the mainstream: Although Los Angeles is home to many major record labels and venues, independent and alternative music scenes may find it challenging to find opportunities. You might struggle to get a foothold in the city's music scene if your music doesn't fit the mainstream.
Conclusion
Whether you should relocate to Los Angeles for music depends on your goals and your situation. Moving to the city can be worth it if you're prepared to put in the work and deal with the challenges. The city provides access to industry professionals, networking opportunities, and high-profile venues, but it also comes with a high cost of living, fierce competition, and traffic and transportation challenges. Ultimately, it's up to you to decide if the benefits of moving to LA outweigh the costs.
MIX Recording Studio, the best recording studio in LA, has a state-of-the-art facility and experienced sound engineers. We offer you several music-producing services, such as a rental studio, recording facility, mastering services, and mixing professional photography and videography. Thus, once you are in the best recording studio in LA, you must be assured that you will produce high-quality music that will be loved and liked by all music lovers. With our services, we assist aspiring music artists to make their music career in Los Angeles.
If you are an aspiring music artist in LA, visit us.
We are here to help you!