Tips to become a hip hop star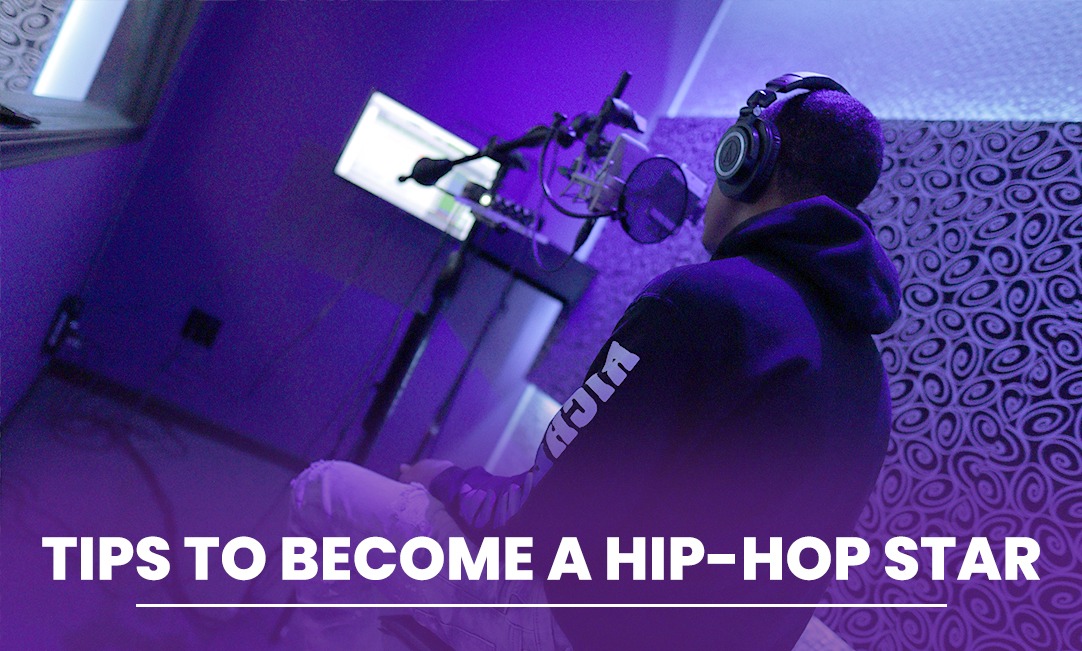 Hip hop as a profession is an ocean full of opportunities and possibilities waiting to get explored. Being able to support yourself as a professional hip-hop artist is no mean feat, it demands consistency, skills, and dedication. One can draw inspiration from professional artists like Eminem who despite facing immense hardships throughout didn't let their love for craft and rap die. So what is the secret recipe or "shortcuts" which made these artists a worldwide name? Well, hard work has no substitute at all! There's no shortcut to success. But some really important tips can help one pave their way into the hip-hop industry and showcase their talent to greater audiences!
Don't worry! We got your back, make sure to stick till the end to get some really valuable insights out of this blog.
TIP #1: Making Quality Music: Being a newbie in the hip-hop business, you must stay aware of what kind of audience you want your music to reach. Nobody wants a burger audience, so make sure your music quality is top-notch. You could be a great promoter but if you don't invest in a good recording studio then there's no point for you to do anything with your promotional skills! It's simple; learn to invest in good stuff to expect great results.
TIP#2: Creating Connections: Like any other industry, forming connections is extremely important. Building connections with influential people from your field could change the course and direction of your career altogether! Sending out emails to relevant people like DJs, music curators and producers can do wonders for you.
TIP#3: Be yourself: Being genuine with people around and especially with your fans can gain you massive loyalty and respect. When interacting with fans make sure not to sound too professional instead be more relaxed and cite experiences of reliability for people to feel connected with you. Don't flood your page with just your content but comment on trendy topics that might be of interest to the public eye and could start a conversation among your fans. You need to be careful not to get indulged in serious controversial topics because that could do more harm than good to your career.
TIP #4: Use your email list: Build your email list by making it simple for fans who visit your website to leave their emails so that you can later contact them about your tour dates, where they can also find other information related to you such as buying your music, possible fan meets, etc.
Conclusion
Apart from these tips, you need to be aware of your skillset and areas of interest so that you're able to curate some real bop music for your fans to enjoy. No single tip would be helpful if one is not dedicated and patient enough to work for their goals. Therefore make sure to work hard and have an optimistic attitude to overcome times of difficulty with glory and success.