Luiz Fernando Costa e Silva
Welcome to MIX Recording Studio! Here, our team of sound wizards turns your musical dreams into reality! Our recording studio in Los Angeles is home to Grammy-nominated professionals passionate about music and dedicated to delivering exceptional results.
At our recording studio in LA, we are proud of our engineers who don't just push buttons but capture the essence of your performance. Our trained engineers with experience of more than five years in recording studios work like music ninjas! They work closely with you to ensure your recordings and mixes meet the highest quality standards.
Here, our obsession with quality drives our engineers to bring out the best in you and give shape to your musical vision. They're not just tech wizards but collaborators who care about your music.
Whether you're a seasoned pro or just starting out, our dedicated team will help you create music that resonates worldwide. Our engineers have a fan club of satisfied clients, who appreciate them for their work. So, working with our engineers, you're in good hands.
So, why wait? Book a session with us today and start making musical magic together! At MIX Recording Studio, we're always here to assist you in your musical journey.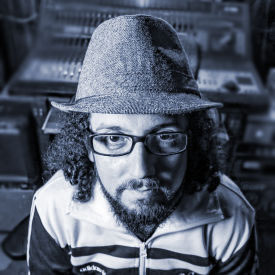 Elite Engineer
Luiz Fernando Costa e Silva (a.k.a. Nando Costa) is a Brazilian music producer and audio engineer, graduated in Music Production & Engineering from Berklee College of Music (Boston, Massachusetts). Awarded by the Acoustical Society of America (ASA) in 2009 and the Music Production & Engineering Department at Berklee in 2011, Nando Costa has been standing out in the music industry for the past few years. In his career, Nando has had the opportunity of working with many artists, including platinum-certified and Grammy Award winner and nominated names, such as Emmerson Nogueira, Milton Nascimento, Stanley Jordan, Rouge, among others. Main Genres: Hip-Hop, Rap, R&B, Pop, Rock, Alternative, Acoustic.
Some highlights and works released by major labels:
Emmerson Nogueira
Platinum Certified Artist:
Emmerson Nogueira by Emmerson Nogueira (2014) - Sony Music Brazil
Versão Acústica 5 by Emmerson Nogueira (2015) - Sonny Music Brazil
Versão Acústica Sessions by Emmerson Nogueira (2019) - Sony Music Brazil
Milton Nascimento
Grammy Award Winner Artist:
Featured in:
Here Comes the Sun (Single) - Versão Acústica Sessions by Emmerson Nogueira (2019) - Sony Music Brazil
Breath After Breath (Single) - Versão Acústica Sessions by Emmerson Nogueira (2019) - Sony Music Brazil
Rouge
Latin Grammy Nominated Artist:
Rouge Sessions - De Portas Abertas by Rouge (2019) - Sony Music Brazil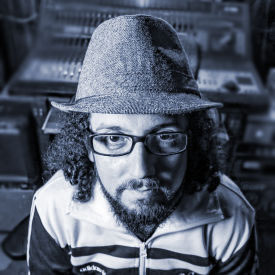 I have worked with Luiz twice now and He's by far my favorite engineer. He is absolutely great at what he does. You can tell he's born for this. He's naturally talented, has Great energy and has great client service. You tell him what you want and he goes above and beyond to get that perfect product . I definitely recommend him for anyone thats looking for someone who is with you every step and will create that top quality art that your looking for. 5/5 Amazing work every time!
Website's supported by B-ID