Adam Amezaga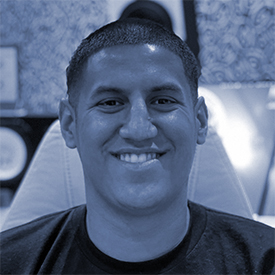 Advanced Engineer
Adam "A Tripp" Amezaga is a music producer and recording engineer located in Los Angeles who has had a long-standing love for the music industry. Adam Tripp was born and raised in the Chicago, Illinois, area and started exploring music at a young age. When Tripp graduated from Columbia College with a B.A. in Music Business, he laid the groundwork for a long and prosperous career in the music industry.
A Tripp has created songs in various genres throughout his career, ranging from pop and rap to R & B and trap. Many projects have benefited from these productions, including a Netflix promotional video for Dave Chappelle's Equanimity special, which featured Lil John and Ty Dolla $ign, a Funny or Die skit starring Kristen Bell, and the production of "Against the Clock," a song that was featured in Freeform's Marvel "Cloak and Dagger" series, among others. His involvement in the composition and production of Beyonce's "Ring Off," which is included on her platinum-certified album that has sold more than 5 million copies worldwide, is one of A Tripp's most outstanding achievements. Also recently released in China is the song "Trip," written by the artist Tianze Lee.
As of right now, A Tripp is signed to BMG and Reach Music Publishing, where he is expanding his library of songs. Most recently, he has been working on developing independent musicians' careers and producing full-length albums and EPs for BMGPM, which will be utilized in television and film.