Noeha Rose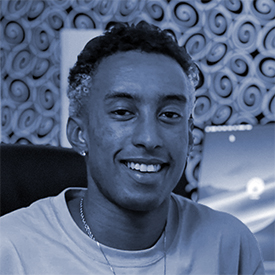 Advanced Engineer
Noeha Rose, born in Pittsburgh, PA, and raised in South Florida, had an early connection with
music due to his interest in writing poetry, playing orchestral instruments, and singing in the choir. Rose also learned to play piano at a very early age.
After completing high school, Rose decided to take his passion to the next level and started studying Music Production & Recording at The Los Angeles College of Music. Later, he attached himself to famous DJ/Producer Fki 1st (Post Malone, Travis Scott, and Ariana Grande), which allowed him to learn many aspects of the music/entertainment industry.
Rose has worked at several renowned and reputable studios around the LA area. His experience at these studios comprises engineering work, songwriting, and production. Additionally, he has had the experience of working alongside A$AP ANT, Gingerr Rust, and Afro-beat producer KDDO (Chris Brown, Summer Walker, Cardi B).
His areas of specialty include Hip Hop, R&B/Soul, and many other genres for which he can offer songwriting and harmonic techniques.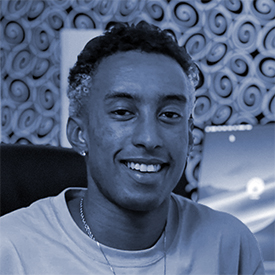 Noeha is an amazing engineer and producer!! He's has a brilliant ear and it is always a pleasure working with him! He's always on it with vocal arrangement, taking my suggestions for effects, and has always made me feel super comfortable while working with him. Overall, he is mad efficient when it comes to time management & knocking out my goals for the session on top of being hella creative and amazing at what he does.