STUDIO VLOG
MIX Recording Studio introduces a studio vlog that elevates your musical and other audio projects to a whole new level. Prepare to engage your audience more deeply and meaningfully than ever before.
Imagine entering a world where creativity is unrestricted and where you can express yourself freely through art. Our ground-breaking studio service focuses on creating unforgettable experiences. Say hello to a brand-new way of communicating with your audience, one in which you play a more creative role than just a music artist or a podcaster.
Our Los Angeles recording studio doesn't settle for the ordinary. We're on a mission to turn your varied audio project journey into an immersive adventure. Let your fans get the secret behind your creative process.
Consider it as a captivating, three to five-minute Vlog that draws the viewer into your world. They will see how unorganized ideas become well-organized sound. You'll share your story, your highs, and even your challenges in a captivating visual showcase from the start to the finished product.
Our vlog invites your fans to connect with you personally. Give your audience a peek inside your creative process to learn about the mechanisms at work. By doing so, they'll join you on your artistic journey as companions rather than merely as spectators.
With our vlog, explore the art of visual storytelling. Immerse yourself in the video podcast studio's energy, where creativity flows as the cameras roll. Experience the enchantment of post-production, where imagination turns into a captivating final product.
Here, at the Los Angeles recording studio, absorb the wisdom and techniques of seasoned professionals who've crafted incredible audiovisual wonders. Uncover the artistry behind every frame and the magic of blending art and technology.
Book Your Slot Today!
So, are you ready to take your project to the next level? Our video podcast studio or Los Angeles recording studio is the ultimate destination in Los Angeles for high-quality video production. Contact us today to discuss your project, schedule a session, and prepare to create captivating content that will leave an impression.
$175
2 hr filming at the Studio
Edited and Ready video in up to 3 days
Studio rental and Recording Session fee is not included
Perfect for:
FREQUENTLY ASKED QUESTIONS
You'll walk away with a 3 to 5 min edited video, where you show behind the scenes of how you created your music and share your journey as an Artist.
Yes, our professional videographer will take care of you
$175
Studio rental and Recording Session fee is not included
Yes. You will get the final product ready for all social media platforms by the end of your session.
It'll take about 2 hours of filming.
You'll get your custom made video vlog in up to 3 days.
HAVE MORE QUESTIONS?
Visit our Recording Studio FAQ page for more details or call us at +1 323.218.7475
BOOK A STUDIO SESSION
Form Submitted Successfully
Thank you for booking! You will be contacted by a Studio representative within 30 minutes to confirm your final appointment date and time. Your request is not completed without a final confirmation.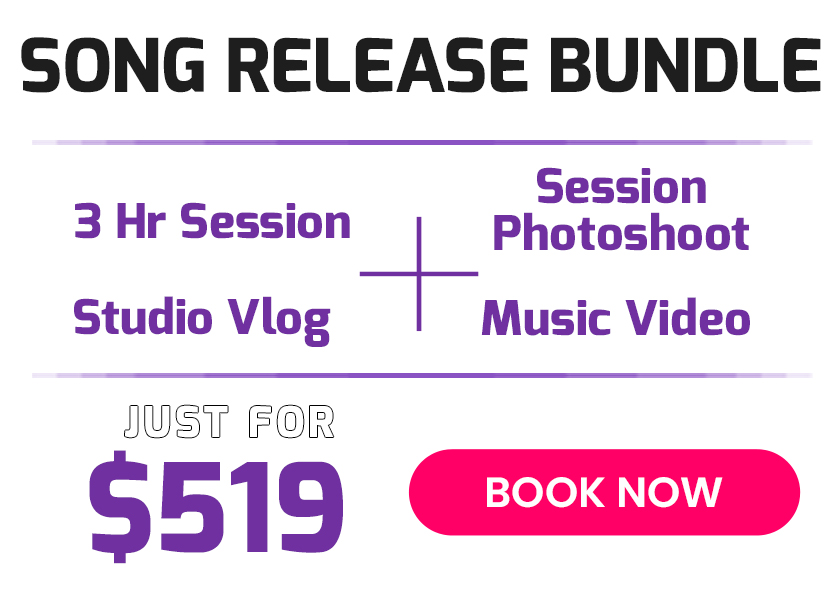 MORE SERVICES
MIX Recording Studios offers a wide range of services which include, Studio rental, Recording, Mixing, Mastering, Video Production, Phonoshoot and more.